We've been making barrel barbecues for over 18 years & over that time we have made some improvements
From initial inspiration over 18 years ago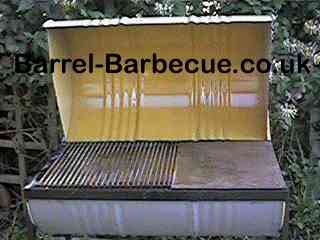 through to now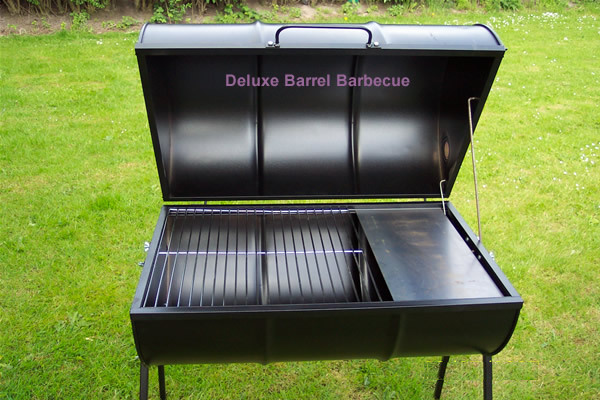 and we're still improving them!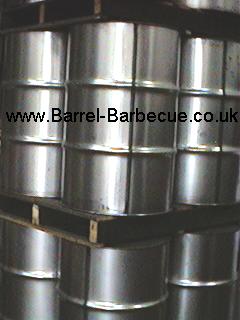 brand new drums for our deluxe barrel barbecue's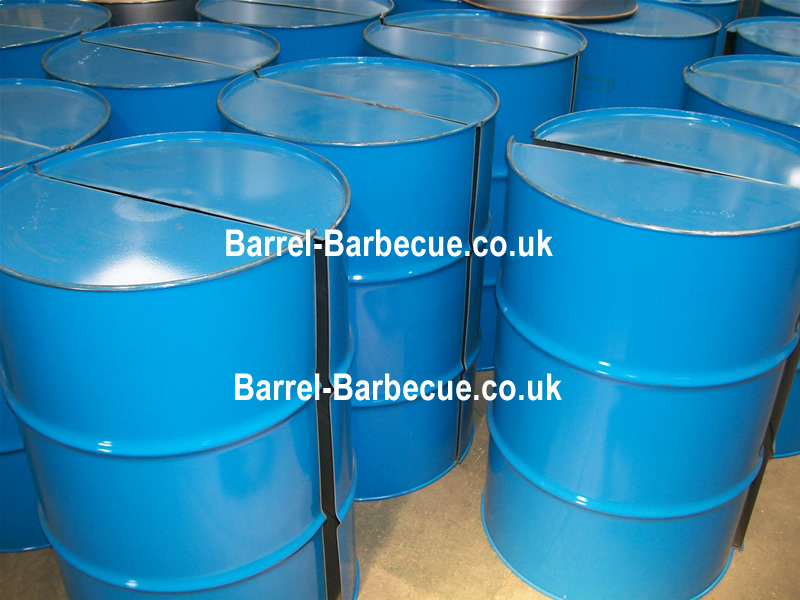 selected drums cut for our original barrel barbecue's
We don't use just any old barrel, our's barrels are carefully selected & purchased from a reputable source so we know that there has never been anything harmful in the barrel (utmost care should be taken when using barrels from a unknown source)
here's some photos of our customers barrel barbecues, want your's on ? drop us a photo via email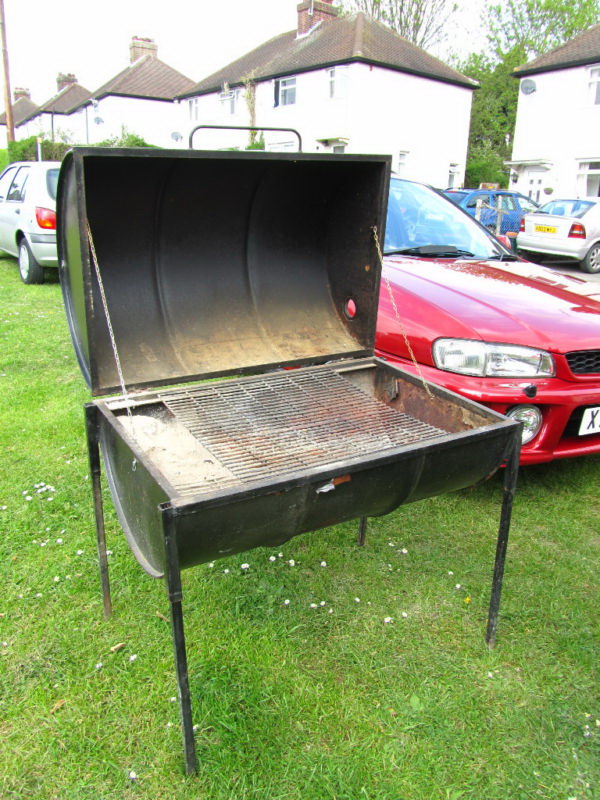 puffinharv's barrel barbecue, showing signs of being well used, (note the older design legs)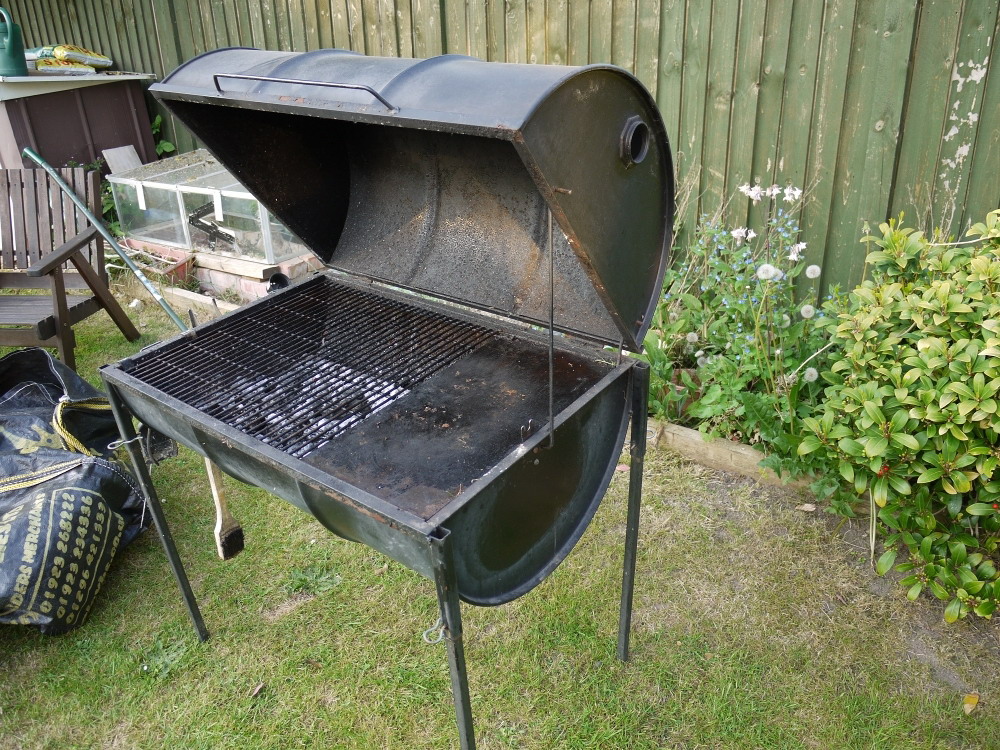 This older deluxe barrel barbecue still has the 'R' clips which were used to hold the legs in place.
A upturned builders woven bag is an ideal cover, doesn't look good but could be a conversation piece when walking round your garden.